1539/0.5D/S/8mm 3046 kv speed run motor. Hot 6S setup. Too hot for 8S.
You've come to the source for speed. NeuMotors has designed and manufactured RC car motors for more than a decade – we invented carbon wrapped rotors for RC!
40mm diameter
1539 motors are 130.5mm long (5.2″)
1539 motors weigh 780g (27.4ozs)
4 pole / 12 slot
Sensorless
8mm shaft with a flat
Removable front and rear plates – no cooling holes
60,000 RPM redline
Looking for a different KV? Our Neumotors.com website has a broader listing of motor KVs.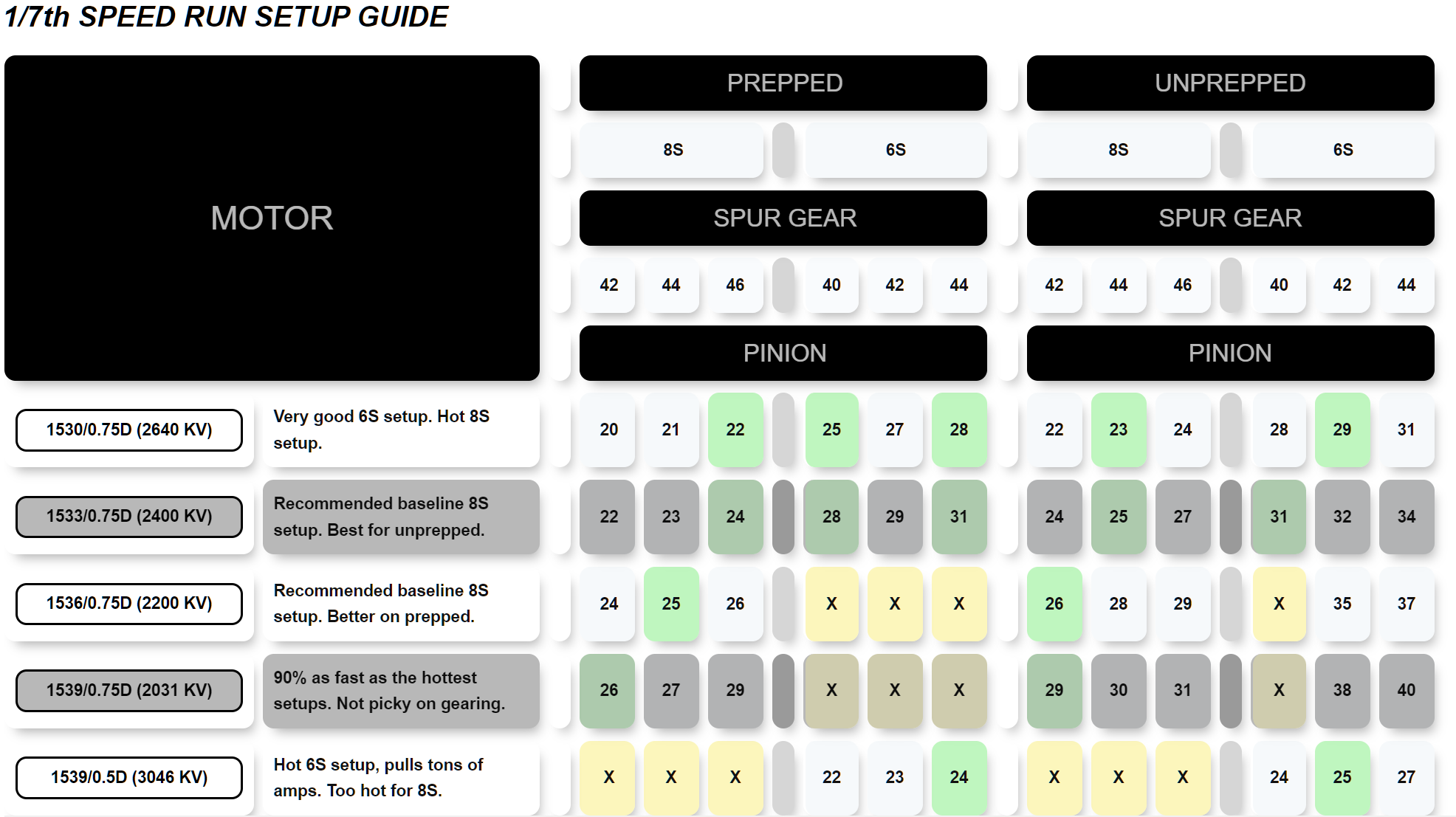 Suggested setups for speed run and drag racing applications.