1512/2.5D & 6.7:1 gearbox
19×22 GM prop
10S
Great all around setup.  Smaller motor reduces weight a bit compared to the 1515.
1515/1Y & 6.7:1 gearbox
18×21 GM prop
10S
More powerful, more weight, more speed. Draws more power.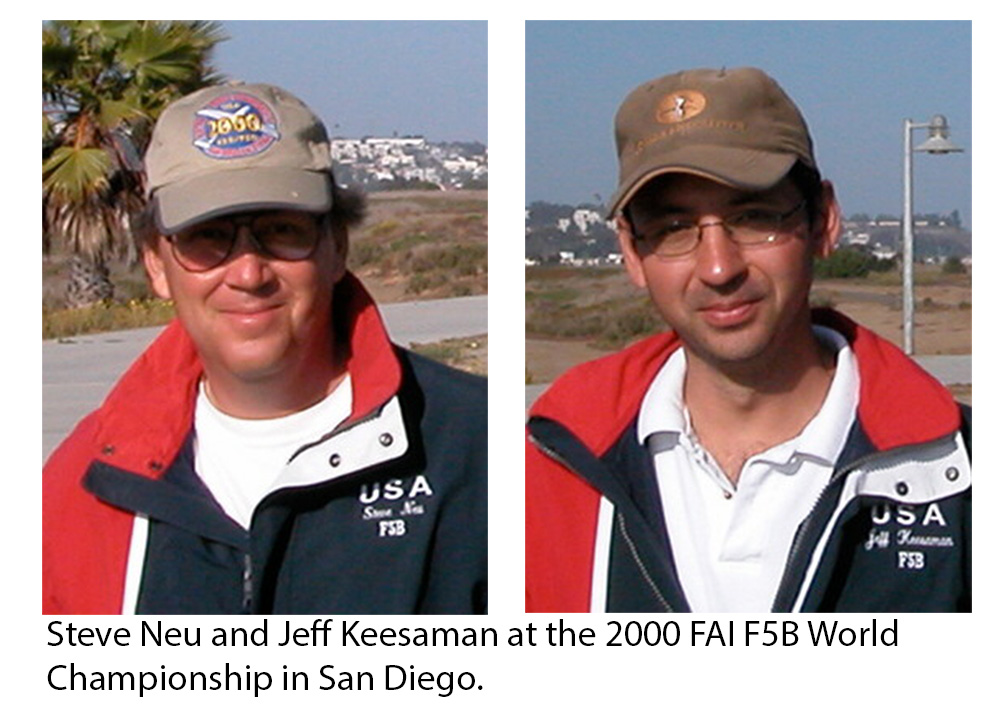 F5B is a bit of a specialty around here. Steve Neu and Jeffrey Keesaman are both avid F5B competitors. Steve has been a member of every US team since the first FAI electric RC electric glider class was launched in 1986. Back then it was flown under the F3E designation.  Jeff has been a regular team member since 2000.
Steve was part of the 1994 team that made the  first brushless motor used in F5B.  That motor powered the plane used to beat famed German modeller Rudi Freudenthaler for the individual 1st place trophy at the Wangaratta, Australia, FAI World Championship.  The US team placed second at that event.
F5B motors, electronics, and airframes have come a very long way since then.  Today's systems typically deliver 6 – 8,000 watts!!